If you've never heard of the term 'maskne' consider yourself blessed, honey.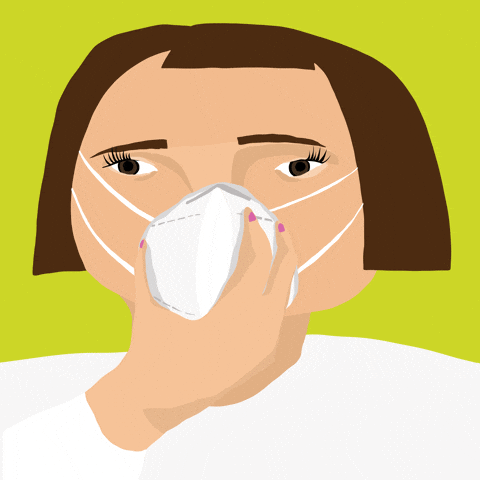 Or perhaps you haven't realised that pimples that suddenly appear magically all over your cheeks and jawline is almost probably due to the use of a mask. Hence the term 'maskne'. 😷
This is because talking and breathing under a mask all day traps warm air and increases sebum production, making it a perfect breeding ground for bacteria that are trapped underneath the mask. With the already existing humid and hot weather in Malaysia, it only makes it worse!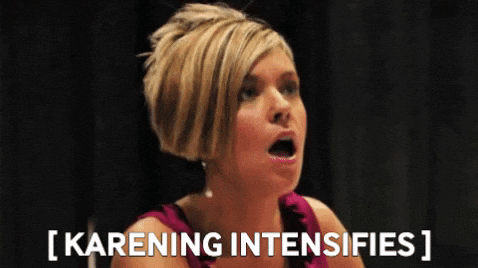 Does that mean we should stop wearing masks? NO (not until the government says so anyway). Instead of being a 'Karen' that flouts SOP for the safety of others, all you need is a range of skincare that target top prevent 'maskne' 👉 Biotics Series by EVOLCARE ✨
---
Biotics Series by EVOLCARE
EVOLCARE products are created by worldwide skincare professionals in Switzerland utilising only 100% natural actives and harm-free components from around the world to develop natural, highly effective, and safe compositions. To combat maskne, EVOLCARE has released the Biotics Series, which includes the Harmony Revitalising Toner, Rosé Probiotic Serum, and Serene Prebiotic Gel Cream.
TONER: Hydrate and restore
A healthy and bright complexion requires a well-balanced microbiome. To help prepare the skin for the next steps of the skincare process, restore the skin's natural pH value. With the magical properties of Fig Extract and Alpine Rose Extracts, as well as prebiotics and probiotics, Harmony Revitalising Toner helps reduce redness, restore smoothness, and clears the complexion. This miracle worker will reveal a more youthful glow.
SERUM: Repair and rejuvenate
Rosé Probiotic Serum helps rebalance the microbiome to restore skin's natural glow with a special formulation of probiotics. Rich in Rose Damascena Flower Water, Hyaluronic Acid and probiotics, it's the perfect antidote to inflammation. ⁠ After one week of use, results show a significant increase of 18% hydration!
GEL CREAM: SMOOTH TO THE TOUCH
This gel cream completes your skincare routine with alluring smooth results, courtesy of a velvety cream gel. It visibly soothes and regenerates skin structure while smoothing fine lines and wrinkles thanks to prebiotics (Inulin, Fructose), Echinacea extract, Sunflower Oil, and Vitamin E.
---
Limited Edition EVOLCARE x reMatter Biotic Series Mask Set
If you also care about the planet as much as we do, this limited edition set will be perfect for you! As an humanitarian effort to push for not only the welfare of you skin, but also the planet's future, EVOLCARE collaborated with reMatter (Hong Kong's first biodegradable mask).
The kit includes EVOLCARE's Biotic Series toner, serum, and gel cream, as well as reMatter's biodegradable Mask Pack, making it the best solution for maskne while also protecting your overall health. This will significantly lessen the environmental burden while also safeguarding human and natural health. It'll be launching on May 2, 2022 (online and physical stores).
Mask set includes:
💚Harmony Revitalising Toner (1mL x 10pcs)
💚Rosé Probiotic Serum (0.5mL x 10pcs)
💚Serene Prebiotic Gel Cream (1mL x 10pcs)
💚reMatter Biodegradable ASTM Level 3 Mask (10pcs)
---
What is EVOLCARE
EVOLCARE develops safe and effective formulas using only natural active ingredients & also an advocate of the planet's future by strongly opposing to animal testing. The EVOLCARE Foundation was established in order to collaborate with established non-profit organisations in order to give back to the environment. This year, they are collaborating with the Marine Research Foundation, and MYR1 from each product purchased will be donated directly to the conservation of marine ecosystems and functions.
EVOLCARE Experience Center @ Bangsar South
G-1, Ground Floor, Tower 5, Avenue 7, Bangsar South City, 8 Jln Kerinchi, 59200 KL
Monday – Friday 10am – 7pm
EVOLCARE Retail Store @ Lalaport
Lot L1-49, Mitsui Shopping Park LaLaport Bukit Bintang City Centre, No. 2, Jalan Hang Tuah, 55100 KL
EVOLCARE Online Store www.evolcare.com
Instagram www.instagram.com/evolcaremy/
Facebook www. https://www.facebook.com/EvolcareMY/
---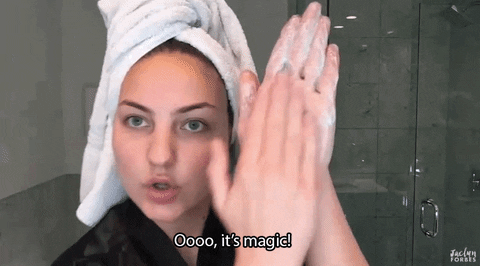 It's time to eliminate 'maskne' for GOOD, plus the good conscience of knowing that our planet is well-taken care of. Buh-bye pimples, hello future perfect skin!