KITSUI ™ is one of Malaysia's leading beauty brands for a reason: it's effective & AFFORDABLE! Hence, let me introduce KITSUI's best-selling products Korean Whitie & Pim'Pal Away in full details ⤵️
---
KITSUI ™ Korean Whitie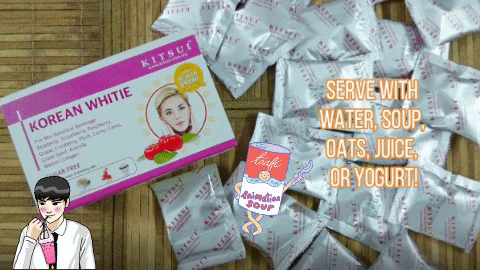 Solution for pigmentation problems, black and dull spots.
Brightens the skin, while preventing signs of ageing.
Deals with skin problems such as acne, freckles, scars, open pores, dull skin.
Eliminates spots or black spots on the body and face.
Suitable even for users with diabetic problems issues.
It contains pure extracts of blueberry, strawberry, raspberry, grape, cranberry, plum, grape seed, acerola, camu-camu, and Marine Collagen Peptide.
For more info, check out: https://kitsui.com.my/product/kitsui-korean-whitie/
---
KITSUI ™ Pim'Pal Away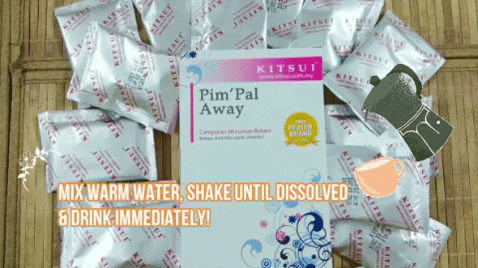 Solution for acne, acne scar, pimples, blemishes and skin problems related to pimples.
Provides the major building materials for growth, repair and maintenance of a healthy body and skin and has shown in clinical trials to help reduce the number and severity of acne, acne scar, pimples, blemishes.
Repairs the skin from the inside, by continuously boost growth of new skin cells.
Prevents dehydration and minimizing the appearance of wrinkles.
It contains scientifically tested and safe ingredients: Aqua, Glycerin, Sodium Laureth Sulfate, Carbomer, Glycyrrhiza Inflata Root Extract, PEG-40 Hydrogenated Castor Oil, Sodium Methyl Cocoyl Taurate, PEG-7 Glyceryl Cocoate, Decyl Glucoside, Xanthan Gum, Phenoxyethanol, Methylparaben, Benzophenone-4, Ethylparaben, n-Butylparaben, Isobutylparaben, Propylparaben.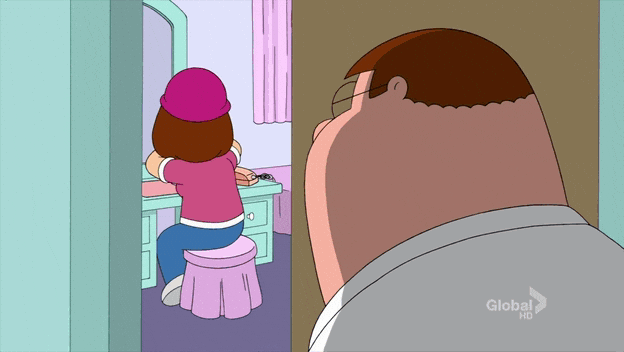 For more info, check out: https://kitsui.com.my/product/kitsui-pim-pal-away/
---
You can watch the video on my FB too ⤵️
---
Wanna try them out? It definitely won't burn your budget yet effective! Get them from Guardians & Watsons near you!
Till then, have a beautiful week ahead ?
dianababe.com
Instagram @dianababe_lee
YouTube @ NoobieDiana