Do I look nice in the photo above? This is an actual pic taken by brand new Neffos X9! Ps: I sucked in my tummy so hard because this isn't a selfie
?.
Neffos X9, along with Neffos C9, C9A, and the Neffos C7A are new models that released during the #NeffosSummerLaunch2018, which took place at Nexus Connexion Centre, Bangsar South. I'm just so excited to be there. Look at me, I'm beaming with joy!
[ae-fb-embed url='https://www.facebook.com/dianababe.lee/videos/1860912463946556/' width='500′ showcaptions='true']
Saw the bag I hold above? I can't help but dig into the goodie bag! THANKS Neffos for the headphones ?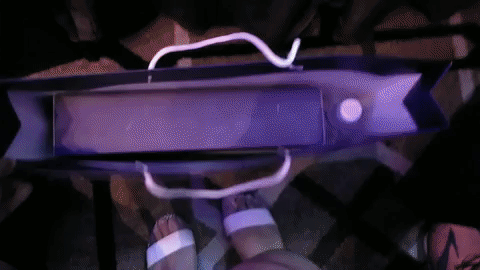 Anyway back to the topic of Neffos X9, Neffos C9, C9A, and the Neffos C7A. Wonder how much the new Neffos  phones are? The answer lies below:
Since I have an opportunity to take a photo with Neffos X9, let me tell you more about this model specifically. Below are the specs in detail:
Dual-camera system around the back and a large full-view display on the front.
Equipped with 13- and 5-megapixel rear cameras, and 8-megapixel camera on the front.
Equipped with phase-detection auto-focus while the f/2.0 aperture lens allows for greater depth of field.
5.99-inch full-view touch display, it runs at HD+ resolution.
Fingerprint sensor on the back and face.
Unlock with AI technology incorporated into the front camera, capable of scanning over 100 different facial details to pixel-level accuracy.
The Neffos X9 will come in two variants, 3GB RAM with 32GB internal storage and 4GB RAM with 64GB internal storage.
Both variants will be available in two colours – Space Black and Moonlight Silver.
The Neffos X9 3GB with 32GB internal storage variant is now available in stores in Malaysia at RM599, meanwhile the Neffos X9 4GB with 64GB internal storage variant will be available at the end of August for RM799.
Neffos definitely have the most affordable #smartphones with great specs for photography, gaming, movies, and even video making (great for vloggers like me) ? Want to know more about the specs for the other Neffos models too? Visit www.neffos.com.my
Cheers,
dianababe.com
Instagram @dianababe_lee
YouTube @ NoobieDiana