With the weather getting hotter and more humid in Malaysia, our skin tends to get oilier too. How do we control oily skin? This brand will do the trick, for the price less than a cup of Starbucks (only Rm8).
Carefully created by 2 pharmacists with the goal to find a solution for problematic skin, Pure Bar is formulated to help regulate your skin's oil + water ratio back to normal.
---
Review time: Does it control oily skin?
I used it for 5 days. To test, I used oil blotter on my skin first thing in the morning. Here's the comparison ⬇️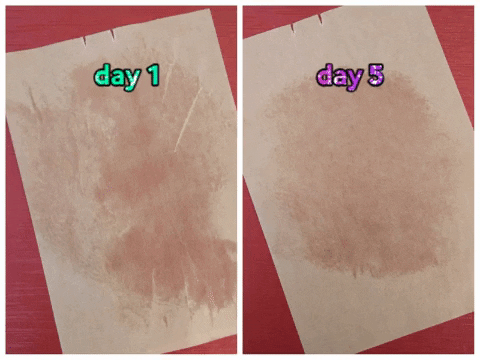 ---
BENEFITS
Here's a list of benefits you might find advantageous too:
☑️ Extremely gentle
☑️ 100% plant-based
☑️ Increases skin hydration
☑️ Controls excess sebum production
☑️ Soap & Fragrance-free
☑️ SLS & Paraben-free
☑️ Formulated for Asians' skin
☑️ KKM approved
---
INGREDIENTS
---
Now it's time to put down that cuppa Starbucks and get your skin an affordable yet effective 'oil-free' treatment instead… Have a shine-free skin! ✨
---

Cheers,
DianaBabe.com
IG @dianababe_lee
FB @dianababe.lee
TikTok @dianababe.lee