Curious about what the 10% voucher is for? It's for ANYONE who needs custom orthotics and healthy footwear/shoes!
What is orthotics? It is a "method used to treat foot problems such as plantar fasciitis, bursitis, tendinitis, diabetic foot ulcers, and foot, ankle, and heel pain. Clinical research studies have shown that podiatrist-prescribed foot orthotics decrease foot pain and improve function (source)."
Now that we understand what is orthotics and why it's so important, let's focus on 3 things here:
Who is that charming guy in the poster above?

What and where is

SUNFEET International Rehab Centre

?

Why you should use the voucher!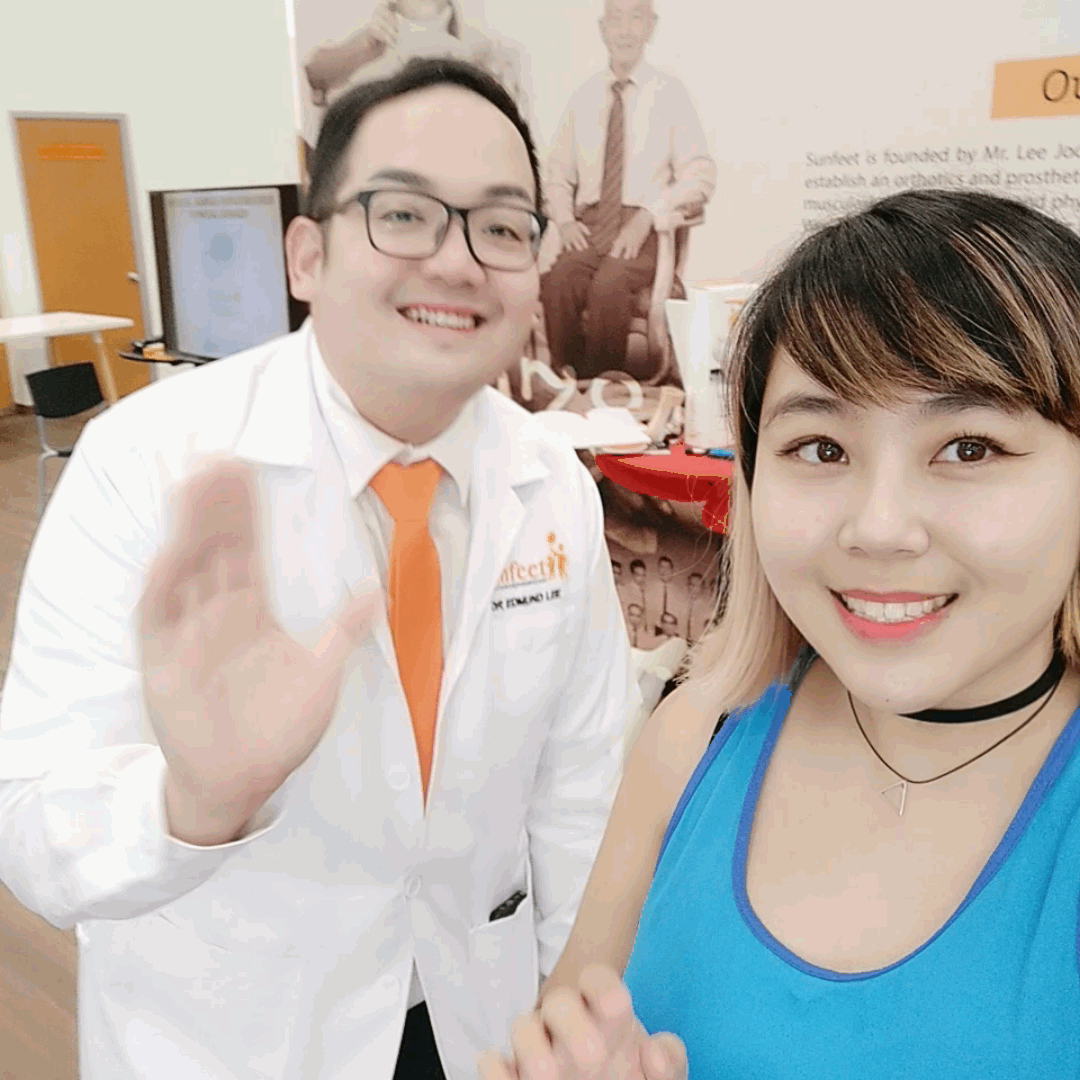 As mentioned, Dato Dr Edmund Lee is an Orthotics Specialist. What's interesting is that, his father and grandfather were also both orthotics! Being the 3rd generation from a lineage of orthotics specialists, Dato Dr Edmund Lee's father founded SUNFEET International Rehab Centre with the aim to treat and help people with feet ailments (which sadly, not a top priority in Malaysia's health focus as compared to other health issues).
Sometimes we sought out wrong places to deal with our feet problems (such as bunions, achilles, cramps, etc.) like random online stores, shops without certificates and even BOMOHS – No kidding, someone actually drank ash water given by the 'deity' because he wants to heal his foot pain, alamak!
Therefore we should be thankful that there are centres like this, credited specialists to educate us on the importance and real treatment for our feet ailments. The centre provides professional consultation and rehabilitation in areas such as occupational therapy, sports rehabilitation, prosthetics, podiatry, orthotics, pedorthics and physiotherapy.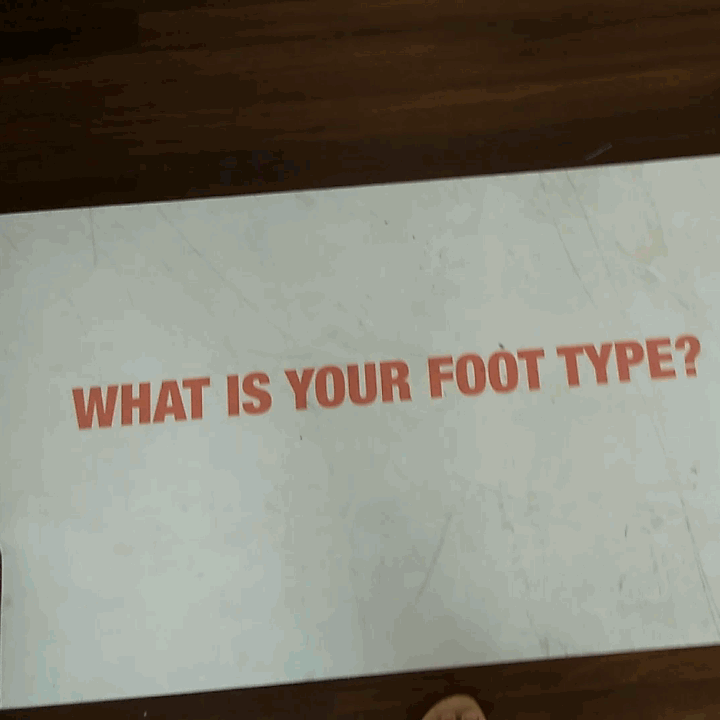 SUNFEET International Rehab Centre offers services like foot bio-mechanical assessment, knee assessment, posture assessment as well as diabetic foot assessment. Here's an example of how they perform assessment- it's so easy with their technology: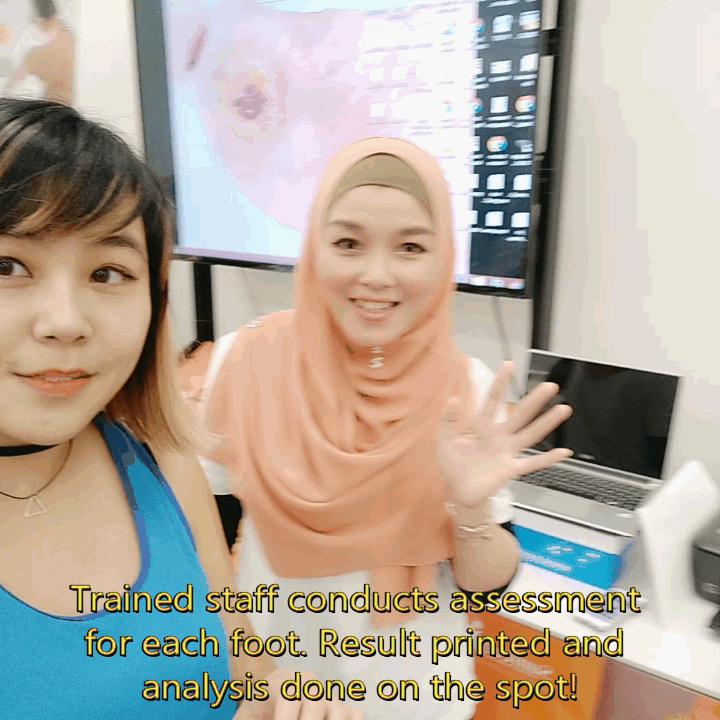 Here's another assessment he's able to do for you at SUNFEET International Rehab Centre. This is normally done before making customised orthotic insoles 🙂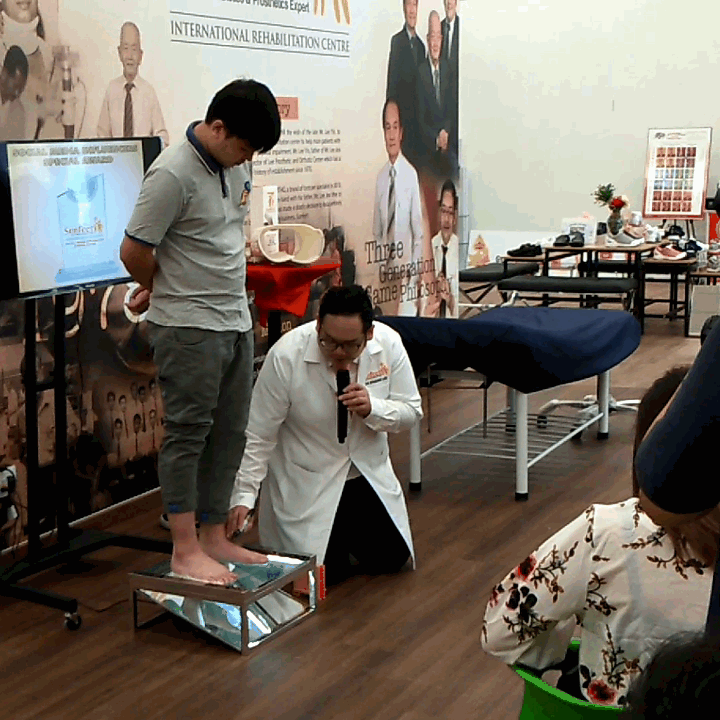 Aside from assessments, the centre also sells products such as healthy footwear and customised orthotic insoles! Their shoes are really trendy too – some with 30% off!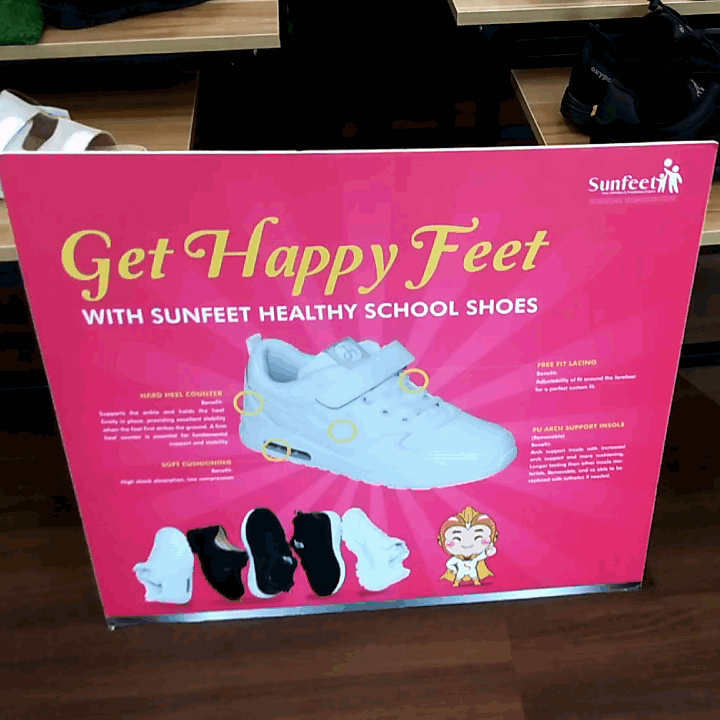 Now, if you have serious foot issues and you MUST get a pair of customised insoles, how do you do that? Here's how (yup it's the same guy who did the assessment above):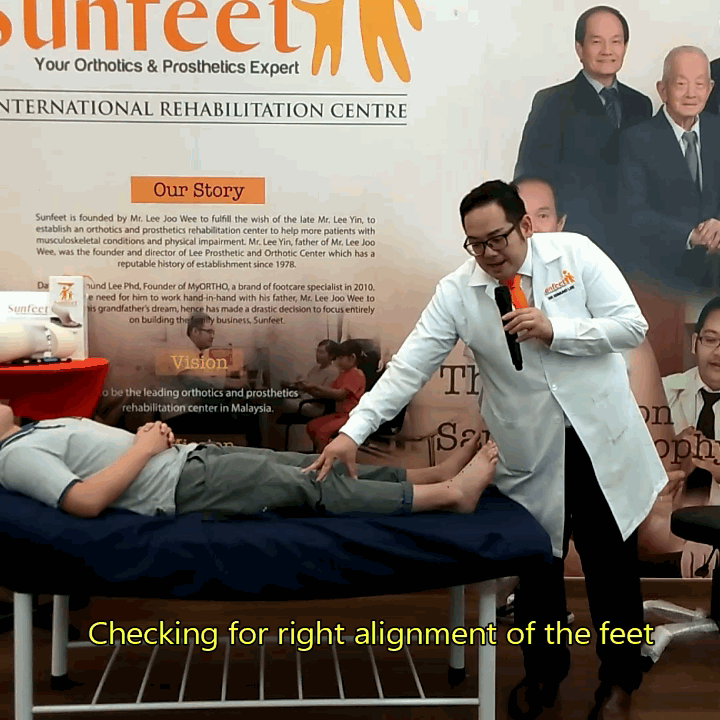 Now that you know the importance of your foot health as well as the professionalism SUNFEET International Rehab Centre – these are valid reasons you should use the 10% voucher above!
Thanks for reading – LIKE them on FB!
Contact the centre via details below:
Opens daily (

10AM- 7PM

)

Sunfeet International Rehabilitation Centre
Block C, 18 Jalan 19/1, Seksyen 19, 46300 Petaling Jaya, Selangor.
Cheers,
dianababe.com
Instagram @dianababe_lee
YouTube @ NoobieDiana